About
Martha A Martin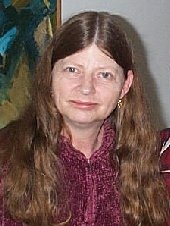 Founder of Martha Martin Business Services.
Martha Martin founded Martha Martin Business Services in 1999 after years of working out of her home. The office was completely remodeled by her husband, Roberto Orozco, whom she married in 1980. Bothered by the prices charged by some of the leading income tax preparers, Martha started doing taxes in the early 1980s for friends who needed help navigating the system. Business boomed as she did her best for her customers, especially to the Spanish-speaking community.
Rather than give money through organizations, Martha preferred to use her own hands to help others. Not only did Martha and Beto reach out to people through their business, they also provided food, clothing and other necessities to migrant farm workers and other families locally and throughout Colorado. In addition to helping the community in Longmont, she and Beto sent many needed items each year to family and friends in Mexico.
Martha passed away in September of 2001. She is dearly missed by all of her family and friends. Her business remains, run by her family with the same simple idea: excellent, comprehensive service for a reasonable price.